Discover more from 18 Degrees North Investigations
18° North Investigations is an investigative journalism newsletter whose main purpose is to uncover stories related to the Caribbean that have global impact.
Over 3,000 subscribers
U.S. Ambassador, Other Diplomats, Permitted to Enter Jamaica, 7 Days Before The Country's Own Citizens Were Not Allowed To Because of COVID-19 Shutdown
After the government of Jamaica failed to acknowledge a request by 43 shipworkers to be allowed into their own country in early April, 18º North has learned that, only a week before, the U.S. Ambassador to Jamaica and his personal assistant were among those given special exemptions to enter as borders were closed to incoming passengers to combat the spread of COVID-19.
Jamaica's Foreign Affairs Minister Kamina Johnson Smith confirmed the finding at a press conference on May 11.
The ban on incoming passengers was implemented March 25, and U.S. Ambassador Donald Tapia entered the country on March 27. According to the Jamaican government's order at the time, persons were exempt only if "authorised by the Minister responsible for immigration, subject to the approval of the Cabinet."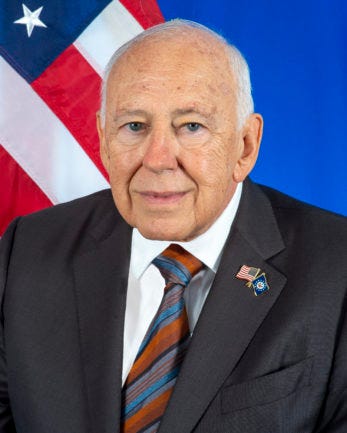 Donald R. Tapia, U.S. Ambassador to Jamaica
In a phone interview with 18º North, the Ambassador said he left Jamaica for his home state of Arizona on March 18, which was the day before the U.S. State Department announced its highest-level alert urging all Americans "do not travel" because of the pandemic. It was also seven days after Jamaica's second positive case was announced, which happened to be a Jamaican staffer at the U.S. Embassy in Kingston.

Ambassador Tapia said his reason for going to the States was "for a 60th birthday party", and he was scheduled to return March 23. However, he said his flight was cancelled, so he returned four days later in order to be able to work securely.
To read the full story, click here:
Or subscribe here: