Discover more from 18 Degrees North Investigations
18° North Investigations is an investigative journalism newsletter whose main purpose is to uncover stories related to the Caribbean that have global impact.
Over 3,000 subscribers
Pace Of New Infections In A Few Caribbean Nations Picks Up As Nationals Return From Overseas
Will other countries follow as tourists return this week?
A few Caribbean islands that had seen cases stabilize are now recording a pickup in the pace of new COVID-19 cases as some of their nationals return from overseas.
That's based on this week's analysis of the 18º North dataset of 42 nations that have Caribbean coastlines and, or are members of CARICOM.
The pickup because of nationals returning was most noticeable in St. Vincent and the Grenadines (SVG), Curacao and Jamaica. The quickening pace could be a sign of what is to come as some other Caribbean countries like the U.S. Virgin Islands, Antigua & Barbuda and St. Lucia get ready to welcome international tourists this coming week.
For the full story, please click here:
Or subscribe and take advantage of our 50% off offer, extended until June 30 because of COVID-19: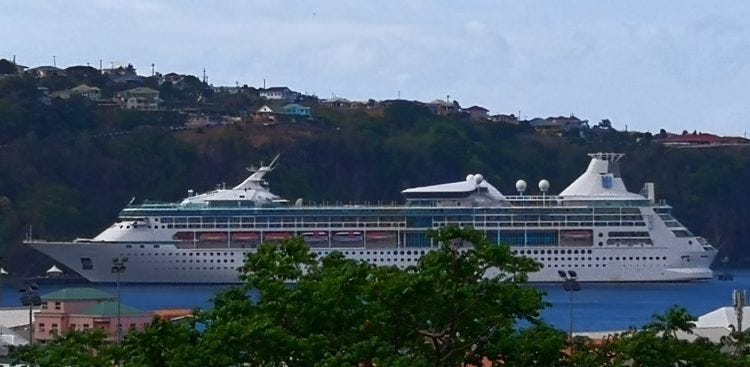 Vision of the Seas in Port Kingstown, SVG.
Courtesy: Searchlight.vc