Discover more from 18 Degrees North Investigations
18° North Investigations is an investigative journalism newsletter whose main purpose is to uncover stories related to the Caribbean that have global impact.
Over 3,000 subscribers
Market Me approved for Health Ministry contract as its director served on related NHF board
As accusations swirl about the Jamaican health minister's alleged romantic involvement with a marketing executive whose firm was awarded millions of dollars in contracts from his ministry, 18º North has learned that the executive, Lyndsey McDonnough, served on the board of the National Health Fund (NHF), which funded those contracts. 
Board appointments to government agencies, like the NHF, are the responsibility of the minister.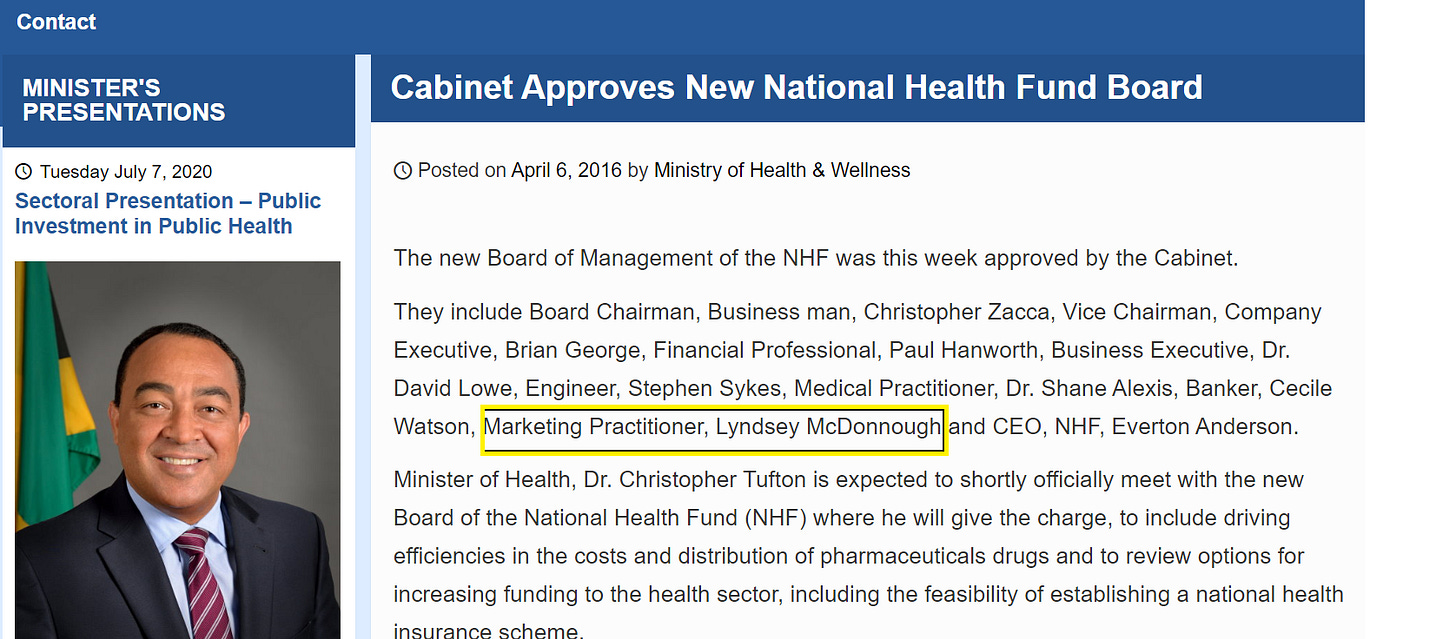 For the full article click here: