Discover more from 18 Degrees North Investigations
18° North Investigations is an investigative journalism newsletter whose main purpose is to uncover stories related to the Caribbean that have global impact.
Over 3,000 subscribers
Holy Ties: Multimillion-Dollar Business Relationship at CMU Grew From Church
Two people involved in controversial public contracts from the Jamaica-based Caribbean Maritime University (CMU) have a longstanding relationship from church.
The now criminally-charged CMU President Professor Fritz Pinnock used to teach Sunday School to Stephen Stoddart as a teen, according to Stephen's father.
Stephen is one of the principals of ITZ Ship 24/7 Limited and a director of Launch & Waste 24/7 Ship Services Limited, two newly-created companies, at the time, that got millions of dollars in payments without evidence of competitive bidding from the university, according to an Auditor General's report that probed financial irregularities at CMU. The other principal in both firms is Renee Grant, who was a CMU student when the school made these payments to their firms, according to a recent 18º North investigation.
Find out just how deep these ties go and why they're relevant by clicking here: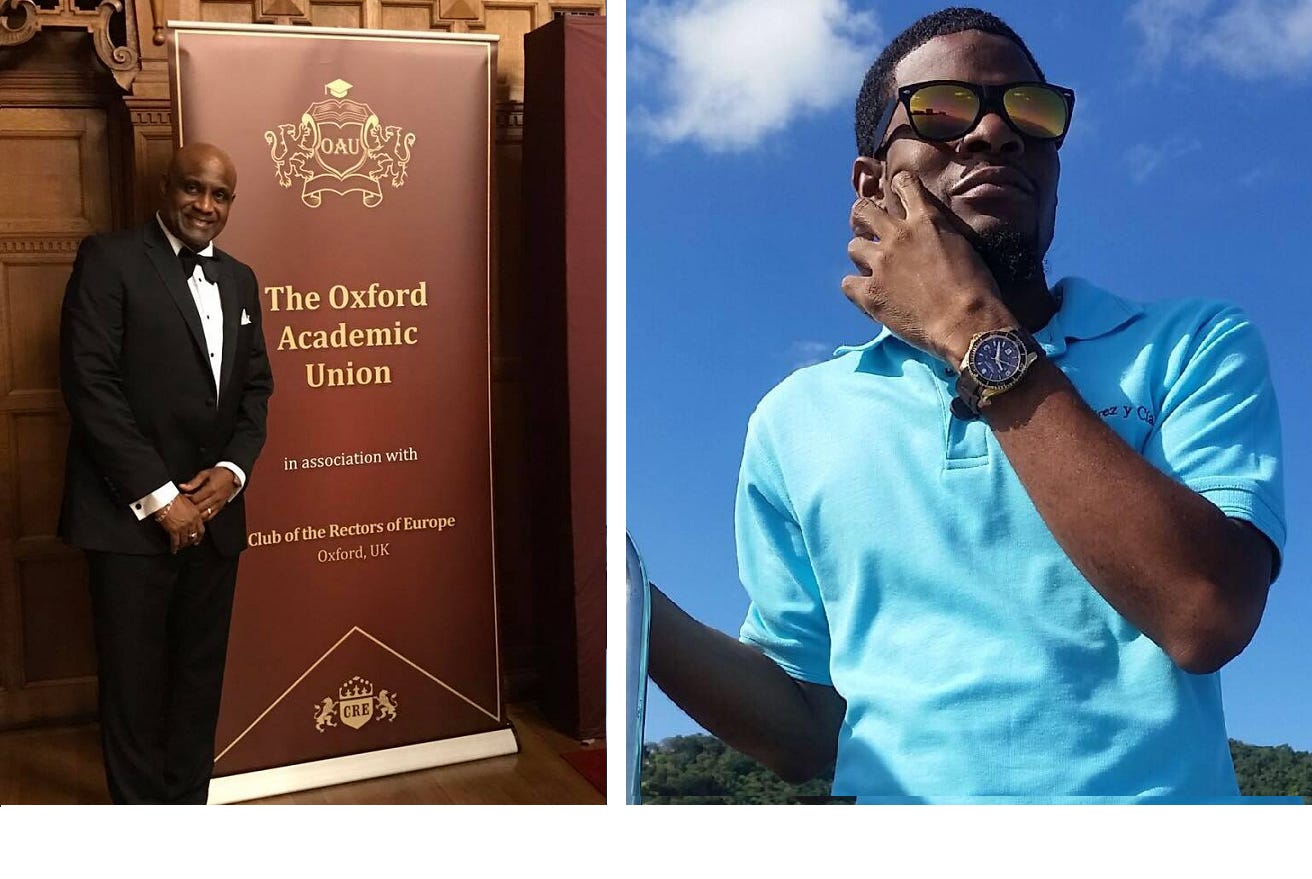 Prof. Fritz Pinnock, CMU President (left). Photo taken from his Facebook page.
Stephen Stoddart, co-owner of ITZ Ship 24/7 Limited (right). Photo is his profile picture on Facebook.
Subscribe here:
Related Stories:
CMU Student Received Millions from the School Through Her Firms
'Logistics Company 3' revealed: Its directors had another firm also paid millions by CMU
McLean's Independence Questioned Amid Business Links With CMU-Employed Husband